Live Blogging is posting regular updates to your blog about an ongoing event. Live blogging is similar to a live coverage by any TV or Radio station. Live Blogging is becoming a part of news oriented websites. If you are looking for a powerful and an effective way to provide coverage to some ongoing event then Live Blogging is the best solution to it. You can easily provide the live textual coverage of any ongoing event on your WordPress blog or website by using LiveBlog WordPress Plugin for live blogging.
Live Blogging WordPress Plugin
Built by the parent company - Automattic, LiveBlog is a premier plug-in for live blogging on WordPress. Live Blog plug-in provides an effective way to connect with your audience.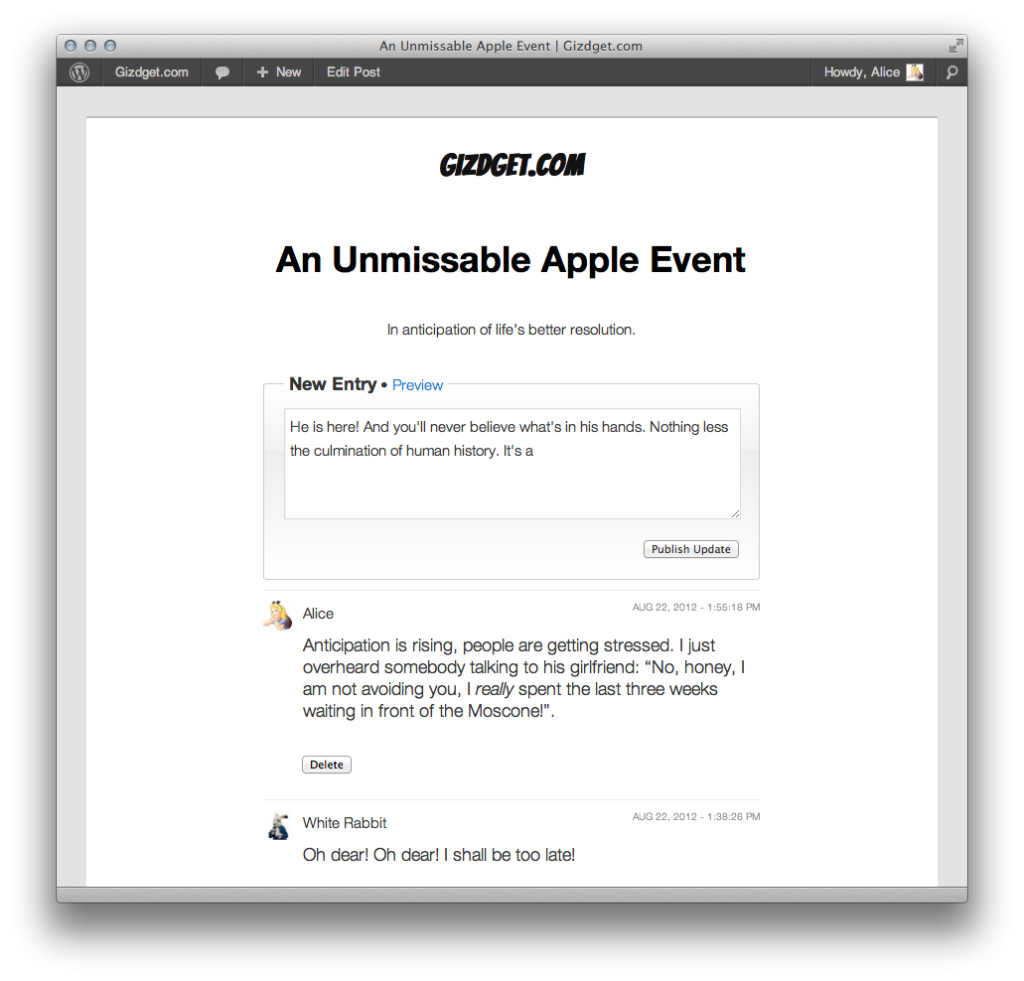 Features
Post updates right from the front-end of your site (no need to use the /wp-admindashboard)
Updates are served to users without any page refresh.
Authors can drag-drop photos to LiveBlog area and these will get uploaded and published automatically. No more going back and forth to admin area.
Convert an existing post to a live blog or publish a new post.
Download Here's a video intro to LiveBlog WordPress plugin Simply install and activate LiveBlog WordPress plugin to start publishing updates!