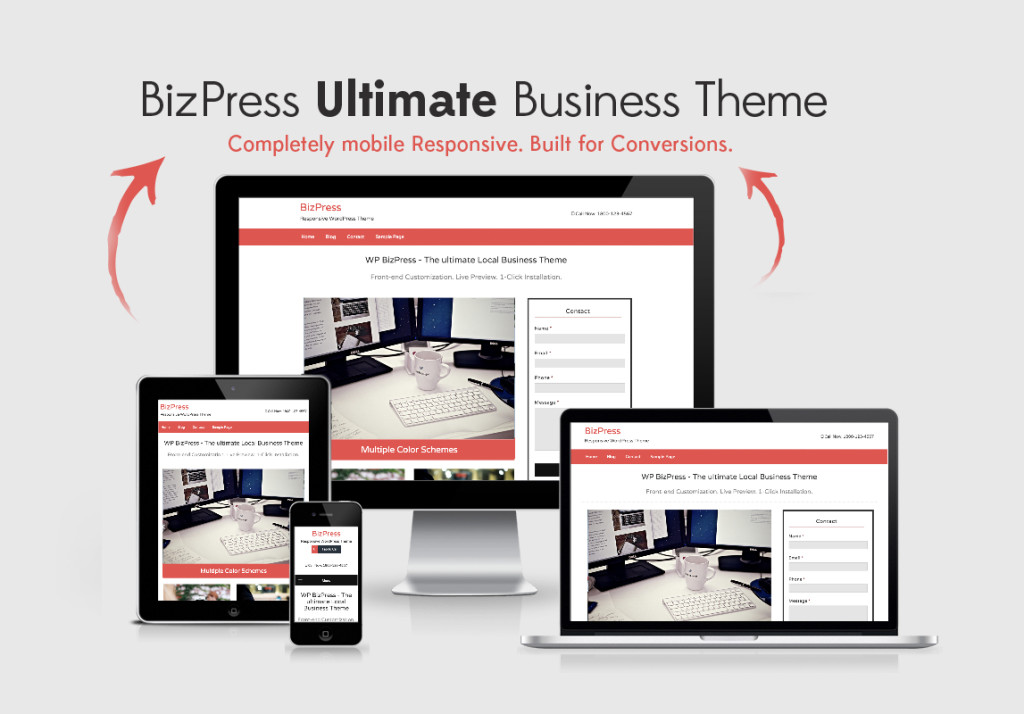 BizPress is a mobile responsive WordPress theme developed for the people who are running local business. BizPress theme is available in free and premium versions.
BizPress theme provides a platform to users to generate more and more leads. Whether you own a yoga classes, beauty saloon, taxi service or dental care, there is a need to grab more and more customers. BizPress theme helps you to develop money-making business website.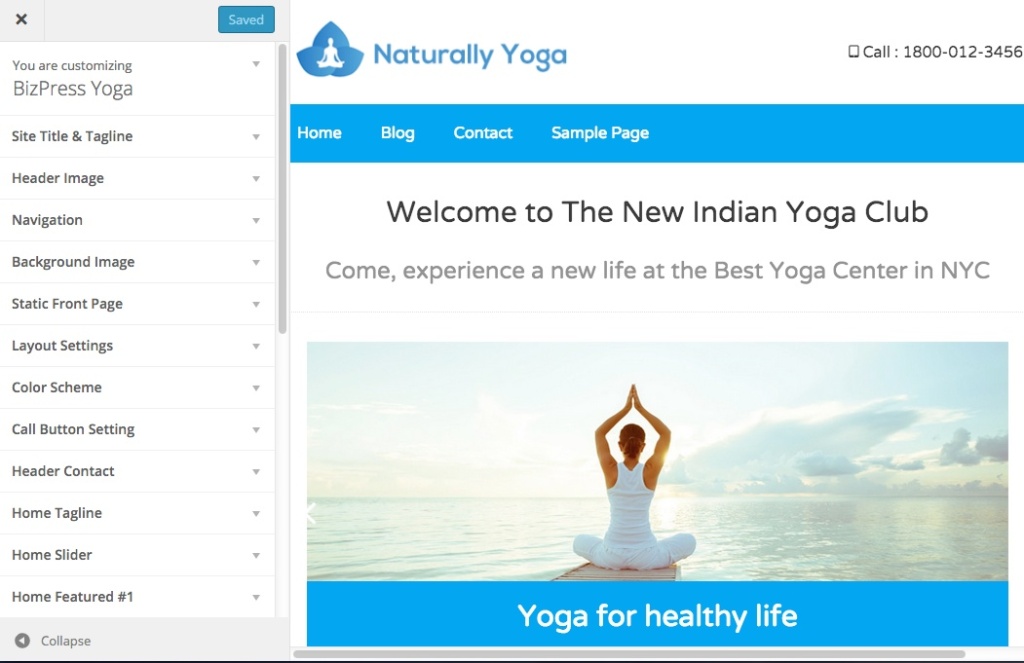 The theme comes with lots of exciting and user-friendly features which makes it easy to build and set up a local business website. It's extremely easy to manage and control your website with its live customization feature which means all the options are available with live preview.
With the unique live customization technology, we made it easier for you to set up BizPress theme on your website and create a beautiful business website.
Main Features and Details of BizPress Theme
Theme Layout
You can easily change the overall appearance of your website by editing the theme layout. It offers you two options- Boxed and Full Width. With Boxed layout, you can change the look of your website by adding background image or background color.
Color Scheme
We have chosen 8 color schemes that suits your business identity. You can customize color of your website and make it flexible for all kind of business. Different color schemes makes it very easy for you to build a beautiful and attractive business website.
Tap To Call Button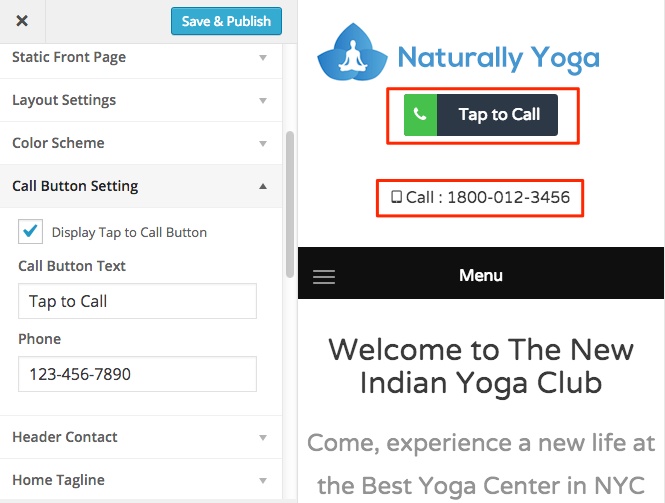 BizPress theme comes with nifty feature "Tap To Call Button" that allows user to communicate with you. This feature is mainly designed for the mobile devices. When any user will access your website from mobile, a tap to call button is displayed on your website. You can add a mobile number. So, when user tap to this button a call will be initiated.
Attractive Home Slider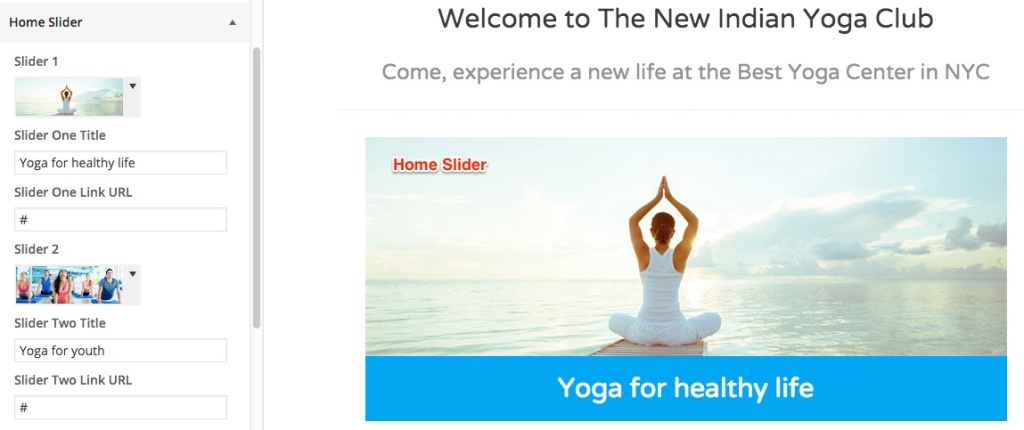 Easy to display images of your product and services using an attractive home slider feature which displays slider on the home page of your website. This feature allows you to add maximum 5 images in your slider without any limitations. You can also add caption for each image that tells user what image is about.
Home Featured

This is another interesting feature packed in BizPress theme through which you can display the brief information about the product and services you're offering to you customers. The theme has four sections to display featured products and services. You can add featured image, title, description and a link on the landing page.
Testimonials

Testimonial section allows you to display reviews of customer about your product and services to build trust among new customers. This feature is helpful in generating in more and more leads.
Call-to-Action Area

The main focus of BizPress theme is to generate more leads. So, we designed call-to-action area that provokes your customer for an intermediate response. In this section you can change the background color of the section, add title and link so that more and more customers are integrated with your business.
Featured Post

This feature allows you to add your recent page on the home page of your website. You can also enable/disable this feature, add title to the section and also display post category wise.
Footer Contact Details

With this feature you can add your contact details in the footer section. In case of any enquiry, your customer can communicate with you.
Home Sidebar Widget
You can any widget in right sidebar of your website like contact form, add location using Google Maps, Facebook like etc.
Other Features
Social Icons
Custom favicon
Static Front Page
Background image
Google Analytics Code
Custom CSS
Footer Widget