We are excited to announce the launch of our brand new WordPress Theme - Webify. Webify is a feature rich WordPress theme and it's completely FREE.
Webify is a multi-purpose theme.It's user friendly features and customizations options make it easy to use for all kind of websites. It can be used for all kind of websites like - local business, online shopping (e-commerce), non-profits, medical & health care or anything else you can think of.
It's loaded with our unique Live Customization & Plug-n-Play features. As you can see in the above screenshot, all the options are available with a preview.
You can see changes to color scheme, live in action. You can update the text and images for slider without any page refresh.
What does all this mean? With our unique live customization technology we have made the setup process super easy.
Download Now
Unlimited Color Schemes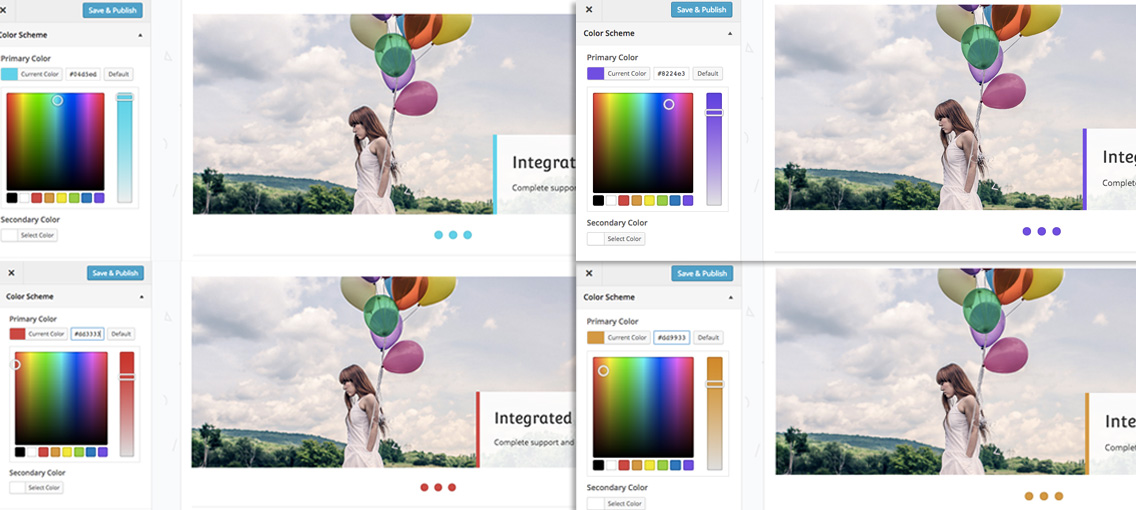 Webify WordPress Theme gives you a wide range of colors to chose from. This gives you complete flexibility to build all kind of personal, business, non-profit websites. You can see the color scheme change in real time as you change the color from color picker.
Theme Layout
Easily switch between Full Width and Boxed Layout. With boxed layout you can make your website look different. You can add a solid background color or a background image. With this option you get another feature to give a different look to all the websites you build.
Tap To Call Button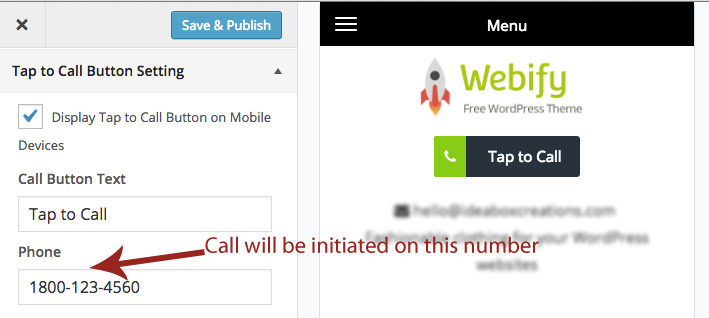 This is one of the most handy features to let users connect with you. This feature displays a "Tap to call" button on your website. When your website is accessed from a mobile device, user can tap this button and initiate a call with their phone. You can enable/disable this feature and also add your phone number. So, when user taps the button a call will be initiated on that number.
Featured Headline & Services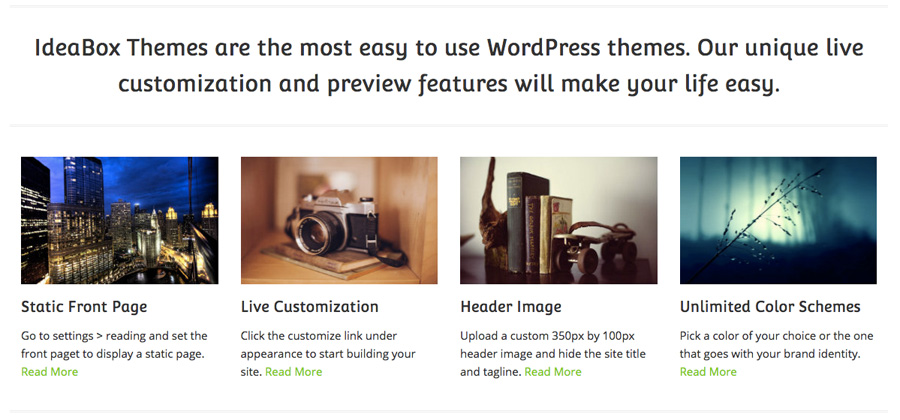 Display important information about your business with these sections. The four column layout has various options to allow image upload, add title, text and read more links. All of this can be done with theme customizer. Hence, you will see the text and images added to your site in real time. Thanks to our unique Live Customization & Preview features.
Latests Posts & Sidebar

Display latests posts on home page. You can also select the number of posts you would like to display. The home page sidebar can be used to add widgets. A contact form widget would help you generate quick leads from your website.
WooCommerce Styling & Integration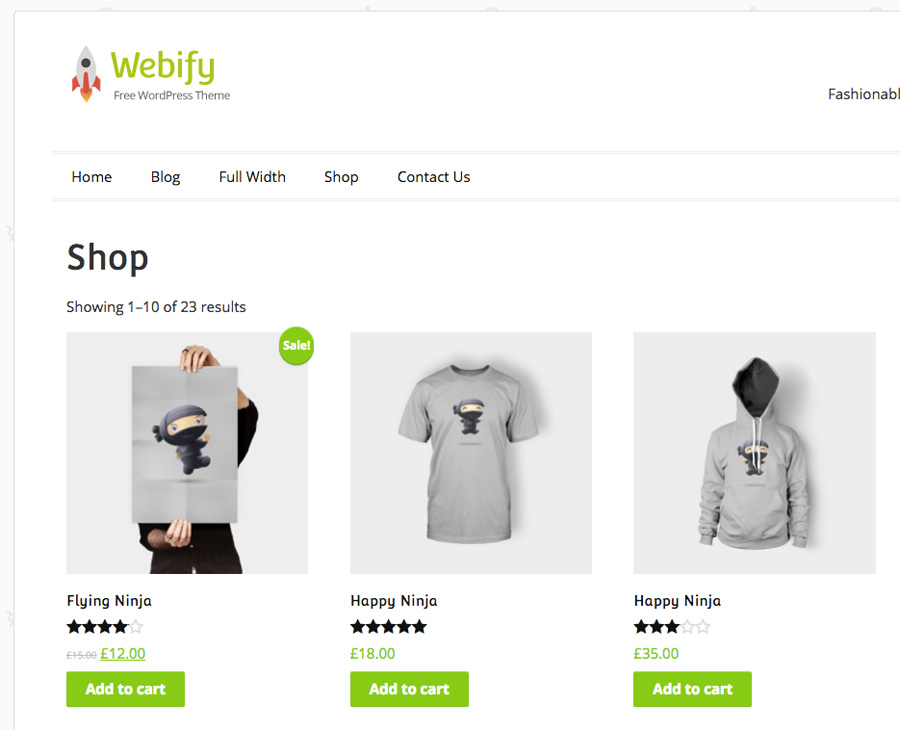 Create beautiful e-commerce websites with Webify WordPress Theme. Webify has built in styling and support for WooCommerce. This allows you build e-commerce websites easily.
Footer Message Block & Signup Form

Use this text area to display some message or testimonial. You can add Text/HTML or shortcodes in this block and display useful information.
Webify has another block to add sign up forms. This will help you increase e-mail subscribers. Simply paste in the HTML code for your sign up form and it will blend with site's styling.
Footer Widgets, Copyright Text & Social Icons

Webify has these important features to allow you complete branding flexibility. Use the three column footer widget area to share useful information.
Add a custom copyright text with your business name.
Built in social icons help you link to social profiles easily.
Download Now