WordPress is one of the most popular content management system (CMS) that can be used to create websites and blogs. At present more than 60 millions of websites use WordPress.
And here are the top 10 reasons you might want to consider WordPress for your website.
1. It's Free and open source
If you can build your website using the platform that is completely free and open source then why would you say no to this? Absolutely not.
Although WordPress is free but it offers you the best quality to build amazing and attractive websites. This is one of the most important reason of WordPress popularity.
Strong community of developers and WordPress lovers make their contribution to improve the system. WordPress comes without any hidden agendas and restriction and also provides you entire code of your website.
2. It's so easy to use and learn
There are no coding skills required to learn and manage WordPress. It's intuitive interface make it very easy to use. Updating your WordPress website with new posts, page, images etc. on a regular basis is quite easier. It doesn't matter whether you're using small or large business website, WordPress can be helpful.
There is a lot of content available online to help you get started with WordPress. We also publish WordPress guides to help users learn WordPress and build their own website.
3. SEO-friendly
WordPress is the most SEO-friendly platform available on the internet. The code behind the WordPress makes easy for search engines to read the content of website. WordPress has put lots of efforts to make their platform best on Google's latest algorithm.
Matt Cutts says, "WordPress automatically solves ton of SEO issues."
There are many plugins available for WordPress website that helps you to improve the search engine ranking of your website.
4. E-Commerce
Do you want to sell something on your website? Yes, it's possible with WordPress. There are number of options available on WordPress that depends on exactly what are you selling. There are plugins like WooCommerce and Easy Digital Download which helps you to sell digital and all other kind of products.
So, no need to worry, you can easily build an online shopping website with WordPress too.
5. Customize the look & feel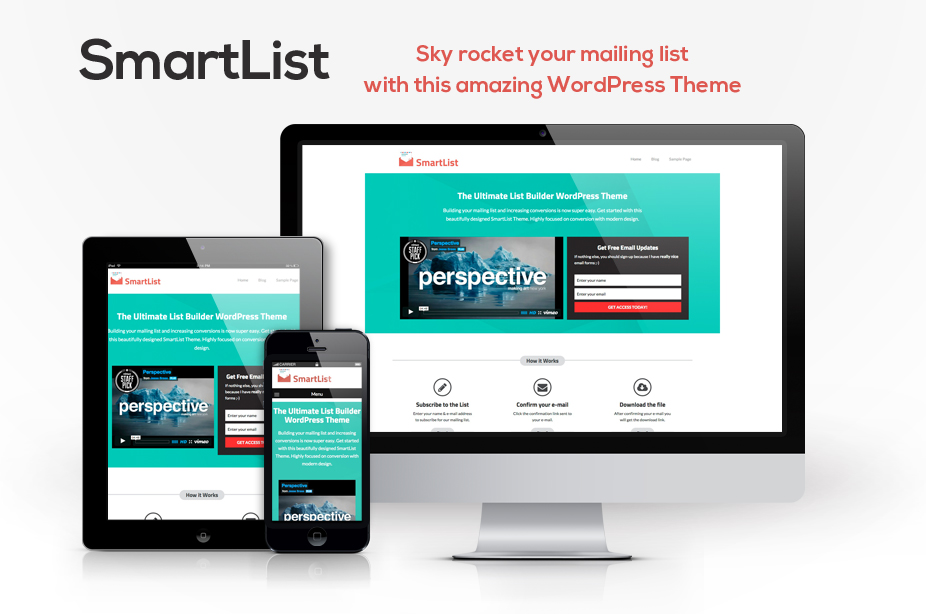 Sometimes you want your site to look great, right? Even out of the box, WordPress really offers some powerful themes that are easily customizable and make your website attractive and eye-catchy.
When we talk about WordPress themes, there are number of free and premium themes available to make your site more productive.
Also read:
5 Free, responsive, stunning WordPress Themes.
Webify - Free WordPress theme with premium features.
6. Fast, Secure and Scalable
You can use WordPress to build any kind of website. If you want to build more than one website for your business or to promote various part of business then WordPress is one of the best option for you. WordPress allows you to build multiple sites without any investment.
WordPress also provides top notch security to protect the data of your website from hackers or other malicious thing.
Also read: Best security plugins for WordPress
7. Ease of Extensibility
Want to add more functionality to your WordPress website? There are ton of free and premium plugins available for WordPress that adds more functionality to the core of the system. So if you want to add a gallery, slider or any e-commerce functionality, there is a plugin available that meets all the requirements to build the website as per your need.
There are plugins for almost anything that you want to add on your website. There are more than 32,000 free plugin available for you on WordPress.org.
8. The WordPress Community
WordPress has very huge, active and beneficent community to provide support and share their ideas to everyone. If you've any queries related to WordPress you can find its answer online. If you've any question related to any theme and plugin then you can ask it on WordPress.org support forums or you can also connect with any WordPress expert at WordCamp events all around the world.
9. Flexible
WordPress is very flexible platform. It means you can do almost anything with it. You can play with plugins and themes or you can also add other powerful items like menus, widgets etc. You can add anything in any section of your website you want to add.
There is no need of any programming skills to add additional features on the WordPress. The flexibility of WordPress allows you to add create or add anything that you don't even imagine with any other platform.
10. WordPress for Mobile devices
If you think that the visitors only visits your website on PC then you're wrong. It is very necessary that your website looks great on all kind of devices from desktop to mobile and tablet. Now-a-days, WordPress is mainly focused on developing responsive themes. These responsive themes adjust your website on any device. You can find lot of interesting and affordable responsive theme here.
The website you're reading right now is on WordPress.
I hope I convinced you to build your website using this amazing platform- WordPress.