How convenient it would be if you could link WordPress posts, similar to using Twitter Mentions? @ ?
Now this is possible by using Mentionable plugin for WordPress. In this article we'll show how to interlink posts in WordPress with Mentionable plugin.

Mentionable is an amazing and easy to use plugin which mentions WordPress content with inline autocomplete inside tinyMCE.
Features of Mentionable plugin:
Easy to use plugin
Create your own custom template.
Ability to choose where the autocompletion get its information and on which custom post type this plugin is activated on.
Interlinking Posts in WordPress
Step 1: Install Mentionable plugin
First you need to install and activate Mentionable plugin. You can also check our previous WordPress guide on how to install a plugin in WordPress.
Step 2: Configure settings
Now go to Settings >> Mentionable. You'll see the result like below screenshot: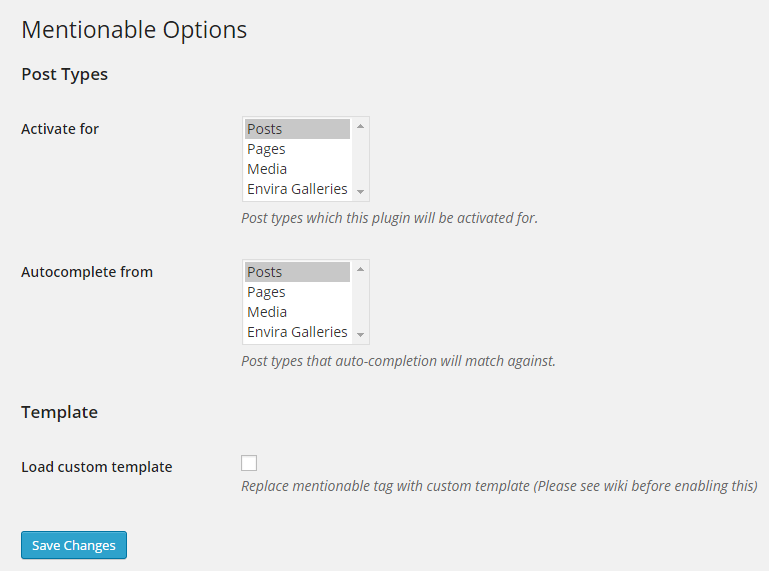 By default the plugin is enabled for posts. You can also enabled the plugins for pages and media files. Once you are done configuring the plugin save your changes by clicking on Save Changes button.
Step 3: See the plugin in action
Go to the Posts >> Add New to create a new post or you can also edit new one. Make sure you are using Visual editor.
Now add the @ sign and start writing the title of your post you have already published on your site. Mentionable plugin automatically will display you suggesting options that you can link to.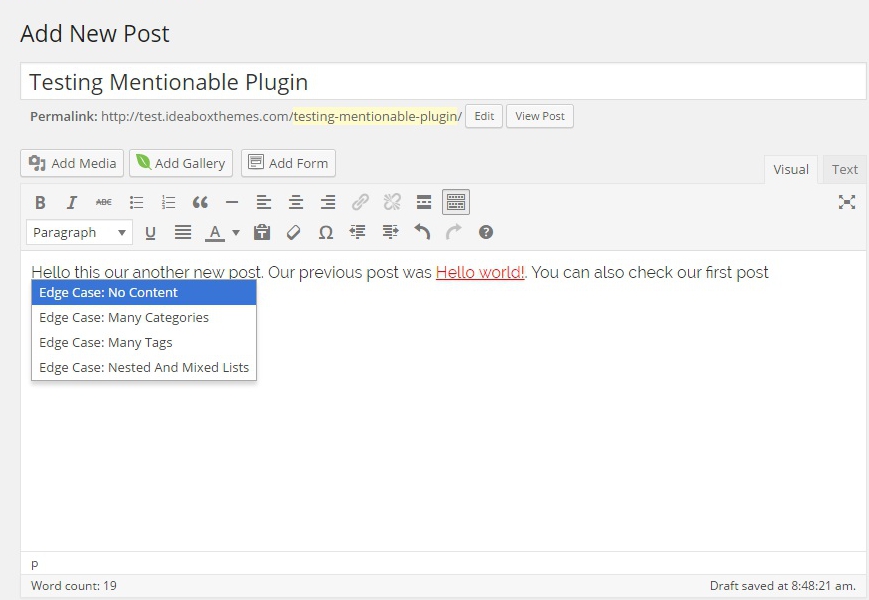 Now select the post you want to link to and hit the enter key. Mentionable plugin automatically adds the link of that post using post title as anchor text.
That's all. Mentionable is very easy to use plugin with few settings to configure. I hope this article will help you in successfully interlink your posts.
If you've got any queries then feel free to ask in comment section below.